Journey of the Soul-2011 Genari Hualang Base Expansion Training
Jan 04,2012
On December 17, with warm sunshine and icy sea breeze, Genari's employees set off to the Hualang training base. The next two days of expansion training will be carried out. At the Hualang Outward Bound Training Base in Dapeng, a beautiful seaside town, our training has begun.
Through the ice-breaking game, we are divided into four teams under the guidance of the coach: Bishengke team, Jingwumen team, Flying Eagle team and Thor team. The whole activity is divided into two parts: personal challenge and teamwork.
The personal challenge project aims to exercise personal stress management ability. When facing work pressure and life pressure, face up to difficulties with a brave posture, an open mind and a fearless spirit, face challenges, and surpass yourself!
Teamwork projects include: responsible person, advance and retreat together, back fall and graduation wall. Everyone in the team is experiencing trust and support; activities have proved that in a team, the strength of individuals is limited, and only by careful planning, relying on the strength of the team, and fully and rationally allocating and using various resources can win Difficulties and victory.
In the CS match, the entire team was divided into two teams, the Thor team and the must-win team. The result is: the Thor team won the victory with a record of three rounds. The team members showed their heroic qualities of being brave and witty and enterprising. In that forest, we have sprinkled our long-lost innocence, innocent laughter, and the freedom of communication without boundaries!
Through this activity: Genari people unite and hug each other tightly in the space of "Jie", and contribute their strength for "outstanding demeanor"!
Attached staff testimonials:
He raised his head just to keep the tears from flowing out of his eyes!
In front, what stood in front of us was a 4.2-meter high wall. However, within 15 minutes, all our members overcame it! Yes, we are in a silent world, quietly stepping on the walls of people to climb up, climb up...
Who ever thought that in the human wall under our feet, the arms are red, sore, and painful; the shoulders are swollen, broken, and painful?
We have all defeated, and what we have gained is not only the joy of success, but also the emotion that may not be forgotten in our lifetime:
Grateful for the wall of people who silently endured,
Thanks for the warm hands that stretched out from the high wall,
Thanks for having you, me, and him!
Grateful to parents and family,
Grateful to friends, relatives, classmates, partners,
Thank you for being around!
Jiang ------ Market
I have never exercised my shortcomings like an outreach activity! I feel that the fact that this activity is not managed in the enterprise or in education has moved me deeply! In today's social reality, companies are more money, indifference, intrigue, deliberate, etc., but tolerance and unity are the most lacking. I think a person's greatest wealth is not money, but all the friends and family around you. No matter which stop you pass by, you should cherish the hard-won fate and treat each other with sincerity!
Guo ------ warehouse
Take courage! There are no heights that cannot be climbed, no difficulties that cannot be overcome, and no hurdles that cannot be surpassed!
------ Purchase Pu
Through this journey, I learned the importance of teamwork and deeply understood the definition of responsibility. In short, I have benefited a lot and it is difficult to express in a few words. I am convinced that this will add the finishing touch to my future work. Other than that In addition, thank the company for giving me this opportunity to learn.
------ warehouse had
Scene reconstruction: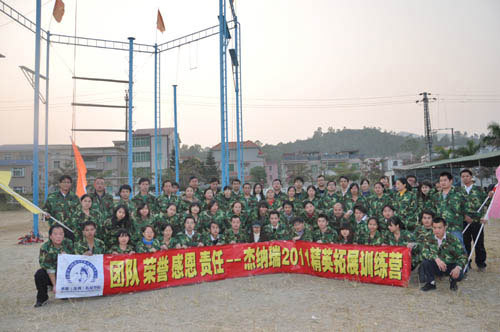 Energetic team!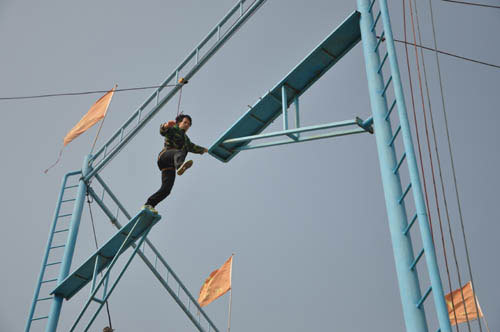 I firmly believe that I can successfully cross over!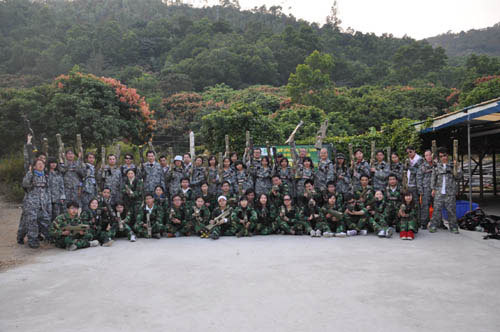 All ready to go!
MORE NEWS

2021 General Annual Meeting is in full bloom
The past 2020 was a very unusual year, and the new crown epidemic swept the world this year.
Jan 15,2021

The 83rd China International Medical Equipment Fair (Shanghai)
The 83rd China International Medical Equipment (Autumn) Expo will be held at the Shanghai National Convention and Exhibition Center from October 19 to October 22, 2020.
Sep 30,2020

Congratulations to our company for obtaining a license from Guangdong Medical Monitoring Instrument Engineering Technology Research Center
Congratulations to our company for obtaining a license from Guangdong Medical Monitoring Instrument Engineering Technology Research Center
Jul 05,2020
Global Customer Service Center
Service Hotline:+86-755-26719419
HQ Office:+86-755-26500832
Address: South 3rd Floor, Building 23, No. 1, Kezhi West Road, Science and Technology Park, Nanshan District, Shenzhen, Guangdong, China
---